2017 CONFERENCE CLINICIAN
Milwaukee Choral Conference
Saturday, September 23, 2017
Carroll University Center for Graduate Studies
2140 Davidson Rd. Waukesha, WI 53186
An intensive choral workshop for professional and aspiring choral musicians to provide conversations among school, religious, and community chorus conductors in order to explore solutions for promoting and preserving the choral arts of present and future generations.
CONFERENCE SESSIONS
TEACHING RHYTHMS FOR CHORAL MUSIC THROUGH A PERCUSSION

Participants will learn to teach choral music education through the utilization of drum cicles, basic djembe and shaker technique, and most importantly how to translate to teaching rhythms to a choir. Other topics such as elasticity, getting singers off the page, and rehearsal techniques- getting you, your accompanist, and your choir to GROOVE!
FOUNDATION FOR SMALL VOICES
Learn more about the Foundation for Small Voices raises money and awareness for music programs worldwide. Participants will learn how to get involved as a music ambassador and how to involve their choir in the Foundation for Small Voices.
ENGAGING CHOIRS IN REHEARSAL
Learn how to engage your choir in rehearsals through rhythmc warm ups and excercises, suggested repertoire to expand the minds and souls of your singers, how to vary the routine and make it interesting and suggestions for creating beauty and rhythm together on a new level!
CHORAL MUSIC READING SESSION
Participants will recieve 15 copies of new choral octavos provided by Hal Leonard Music!
Jim Papoulis will demonstrate many of the day's topics with Milwaukee Choral Conference's Ensemble in Residence, the Voices of Eterna, Milwaukee Children's Choir's premier treble ensemble.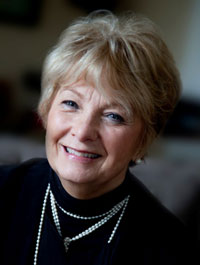 Dr. Doreen Rao, 2016 Clinician

Chair of Conducting Emeritus
University of Toronto
Founder, Choral Music Experience Institute for Choral Teacher Education
Dr. Rollo Dilworth, 2015 Clinician
Professor of Choral Music Education
Chair of Music Education and Music Therapy,

Temple University
Mr. Henry Leck, 2014 Clinician
Professor Emeritus of Choral Music at Butler University
Founder and

Former Artistic Director of Indianapolis Children's Choir
Dr. Anton Armstrong, 2013 Clinician
Tosdal Professor of Music at St. Olaf College
and Conductor of the St. Olaf Choir